Looking back at an extraordinary innovation project.
History of wooden wind turbines
It all started in 2006 when construction permits for the 7 wind turbines in Essey-les-Ponts were filed. It would take 8 years to obtain these initial permits.
In 2014, InnoVent first proposed the idea of building wooden masts to the then prefect, who was aiming to create the first national forest park in Haute-Marne, and did not oppose the idea.
In 2016, we submitted our request for a modified construction permit with wooden masts. It's worth noting that the design was entirely wooden at that time.
In 2017, this modified permit was accepted without any appeals, supported by the then prefect. Later in the year, the tower's design was completely revised as we recognized the weaknesses of the initial prototype, and we divided the wind farm into two parts: 4 turbines on one side and 3 turbines on the other.
In 2018, construction began, and we informed the DREAL (Regional Directorate for the Environment, Planning, and Housing) of our intention to have one wind farm entirely made of steel and the other as a wood-steel hybrid. Prefect Mrs. Souliman was replaced by Prefect Mrs. de Giovanni. Towards the end of the year, we obtained approval for the all-steel wind farm and commenced its construction. From this point onward, a legal battle unfolded between InnoVent and the Haute-Marne Prefecture, which firmly opposed the construction of hybrid wood-steel masts, even though they required 8 times less concrete in the foundations and were built in France using French wood.
On January 19, 2021, the Administrative Court of Appeal in Nancy made a historic decision that marked a turning point in wind energy jurisprudence. It suspended the order that prohibited hybrid masts, invoking climate urgency and recognizing the project's contribution "to the fight against pollution and global warming." Construction resumed with the installation of the first two wooden wind turbines.
If you wish to learn more about our first two wooden wind turbines, refer to our previous articles.
Wood/Steel Hybrid Wind Turbines: A World First Powered by InnoVent • Innovent
2nd wooden mast: InnoVent goes beyond the prototype stage! • Innovent
The 3rd Wooden Wind Turbine
For this 3rd wooden wind turbine, the design of the assembly parts and the assembly method differ from the previous two, so we couldn't apply the same methodology and improve the processes. For instance, with the first two turbines, ground-level assembly was more challenging but lifting was easier compared to this one. Here, we had to invent lifting systems, which caused a delay in our established timeline. However, once the lifting components were created, the lifting process became smoother.
The primary difference between the two structures? For the first two, metal parts were pinned into the wood at the beam ends to hold them together. The new system incorporates studs embedded in the wood. Not only is it even more robust, but it also requires only around ten studs instead of a hundred pins. This system has been patented by JPF-Ducret, the company we selected for the execution of this 3rd mast.
Advantages and drawbacks of Wooden Wind Turbines
There are numerous advantages to hybrid wood-steel turbine masts.
Firstly, from an ecological perspective, wooden wind turbines can reduce concrete quantities by eight times and steel quantities by two times compared to traditional turbines. Additionally, the use of wood, which stores CO2 during growth, results in a total reduction of CO2 emissions by half.
From a logistical standpoint, the delivery is simpler as it involves several smaller components. This makes installation easier, especially in hard-to-reach areas.
Furthermore, it's a local resource that engages more French companies than traditional turbines. Given the abundance of wood in eastern France, utilizing local supply chains is beneficial. Moreover, this mast includes Douglas fir, which is particularly resilient to weather conditions without special treatment.
On the flip side, the assembly time is longer, and as this project is the first of its kind, there have been trial-and-error processes, which will become more streamlined in the future.
Regarding cost, since this solution is still in the prototype stage, it's currently more expensive than a traditional turbine. However, the process is becoming more cost-effective for larger towers. In classic tubular masts, the required steel amount is not linear: as the tower grows taller, more steel is needed, which becomes increasingly expensive (and also has a greater impact on the environment). This isn't the case for wooden wind turbines due to the tower's geometry. Consequently, the price could become more appealing over time.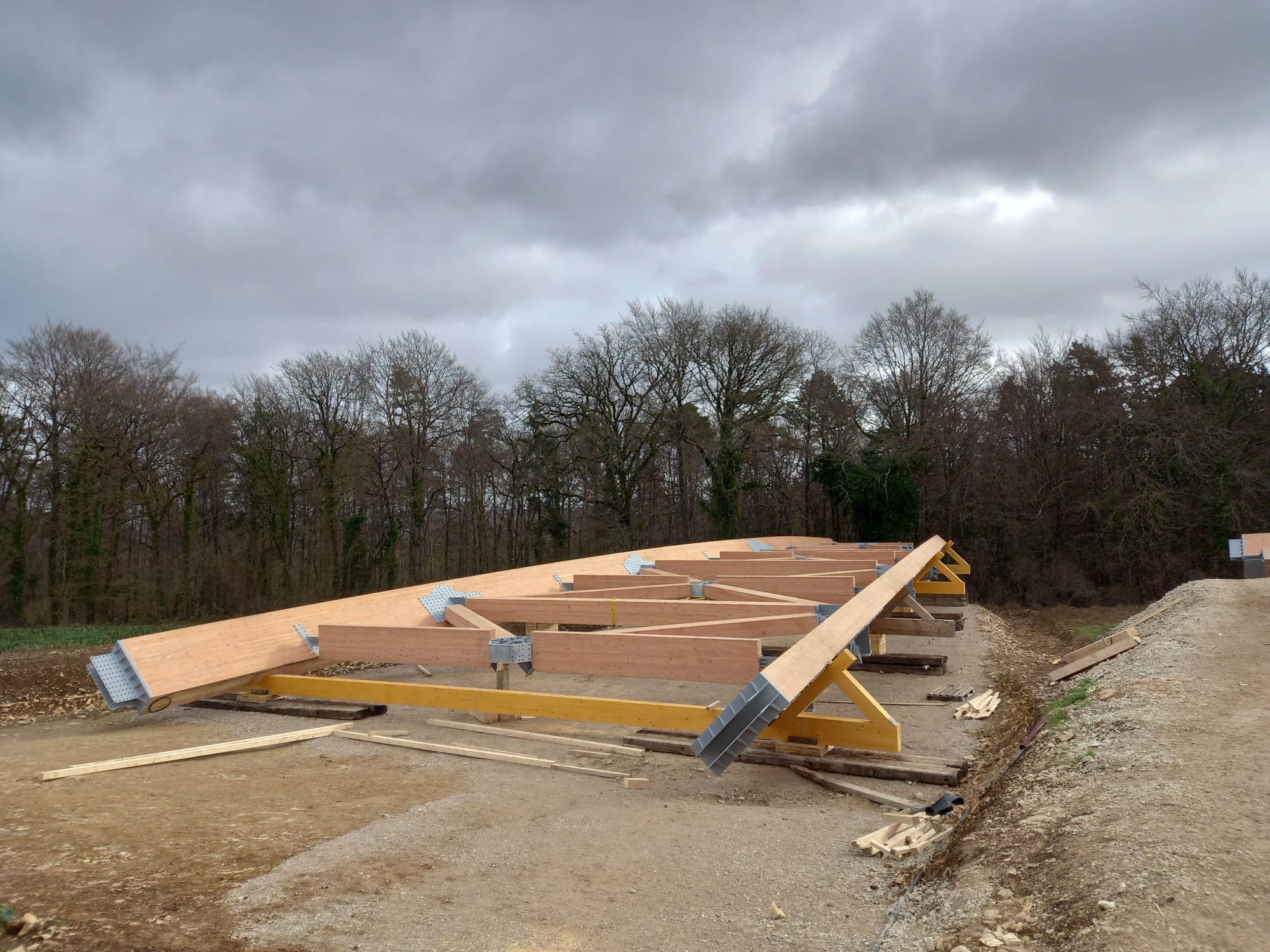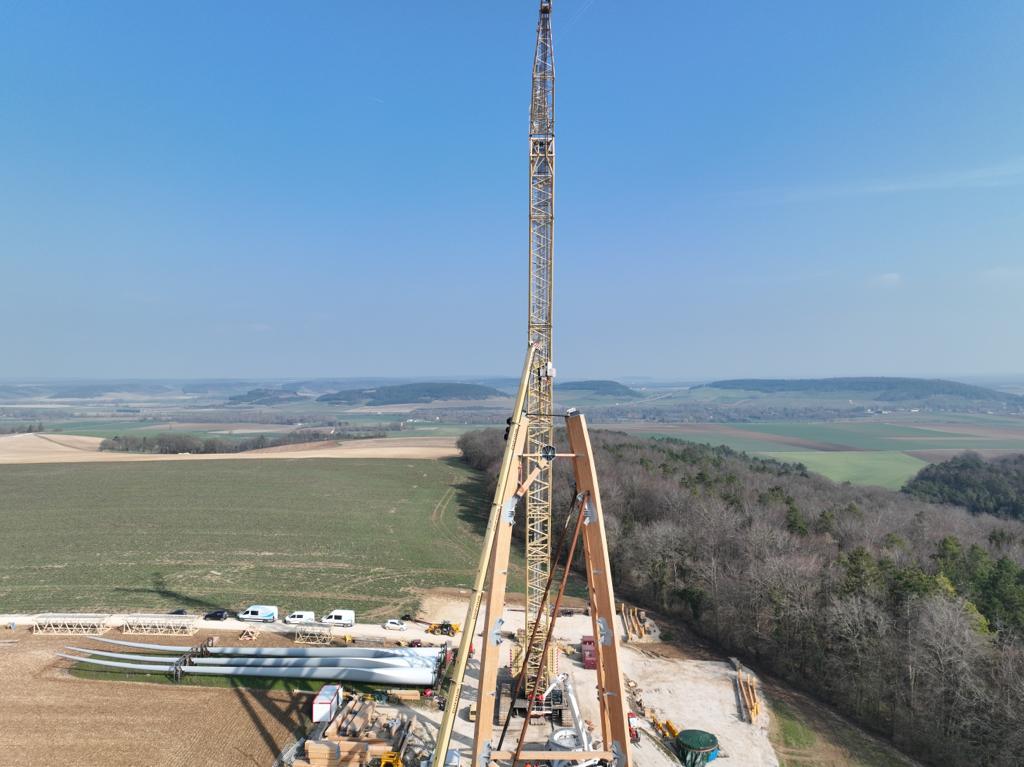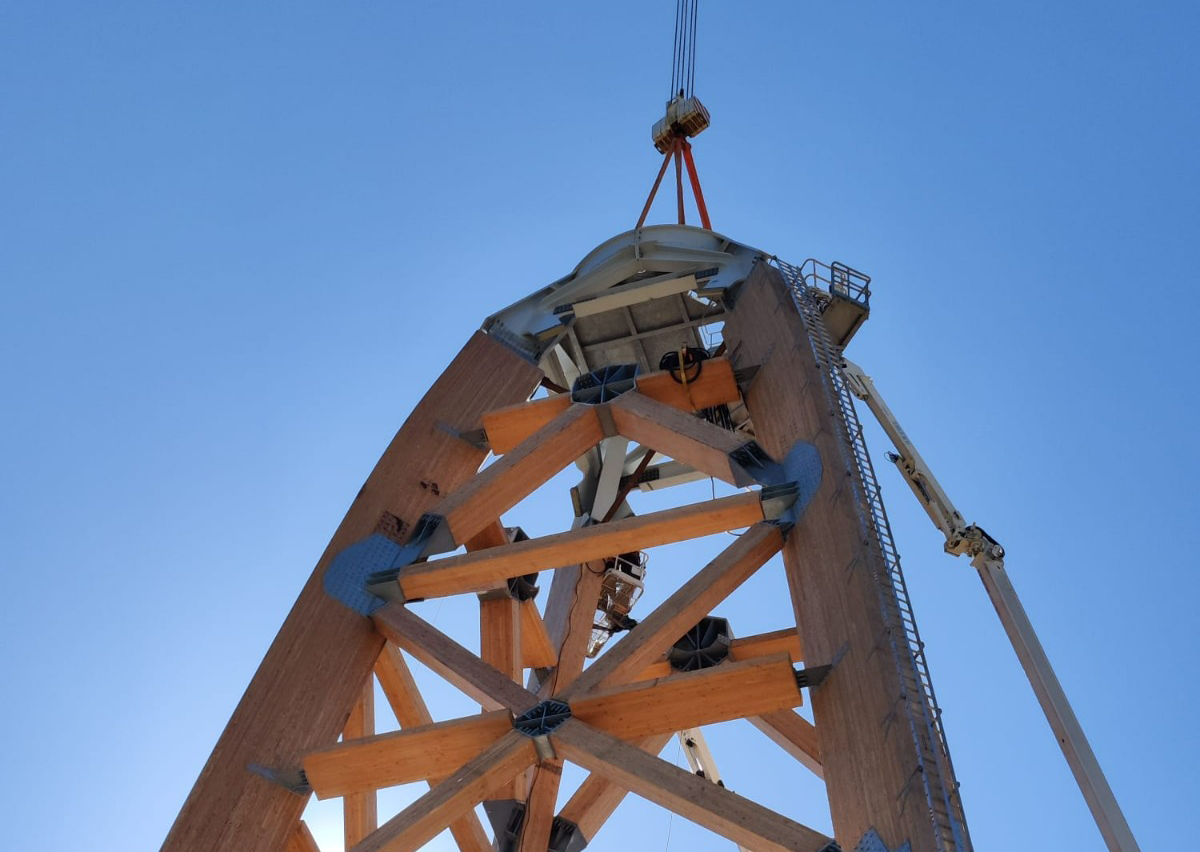 What's Next?
We need to rework on the areas where we lost time and optimize certain elements, but we are convinced that the wooden wind turbine has a future and we want to continue in this direction. Firstly, because of its significantly reduced environmental impact as discussed earlier, and also because steel prices are only expected to rise.
In any case, InnoVent has no regrets about the journey, even though it faced challenging beginnings. As François Broux, Director of Production and New Works at InnoVent and the brain behind the innovation, explains, "This innovation served to prove to manufacturers that there are alternative solutions, that we are not obligated to stick to what we have always done. Other possibilities exist." If InnoVent managed to shift the status quo a bit and encourage other developers to take this path, it has achieved a lot.